Life is expensive, but that doesn't mean it has to be boring! It's a beautiful day to try something new, don't you agree? Here's a list of  some of my favorite "FREE" things to do in Phoenix.
First Friday – Live music and arts on Phoenix's Roosevelt Row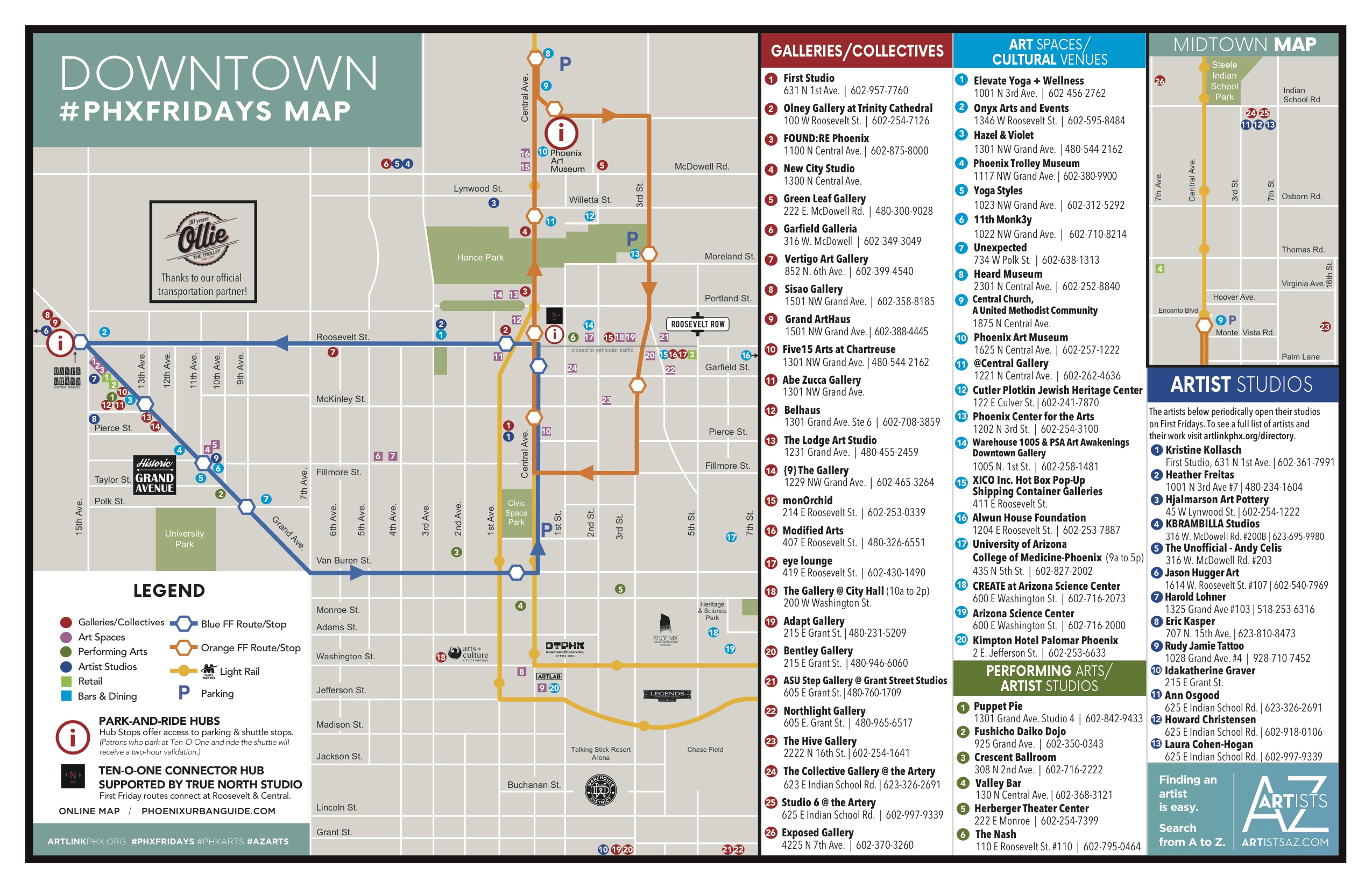 Mingle with thousands of your best friends and enjoy the first Friday of each month on Roosevelt Row.  It's a festival atmosphere with galleries open late, food trucks, music, etc.  There's a shuttle that picks up at the Phoenix Art Museum, Oasis on Grand, and Ten-O-One Connector Hub .   Roosevelt Row arts districe is full of boutique shops and art galleries (over 70).  There is also 3rd Friday, come on out!  First Friday 6-10pm, 3rd Friday 7-10pm.
This Phoenix Museum is free to the public.  It's got amazing history of the city.  The building used to be Arizona's State Capital building.  Tours are about 45 minutes.  Also, there's free parking at the Wesley Bolin Plaza.
The most popular outdoor hiking route in the Phoenix area is Camelback Mountain. It's 20 minutes from downtown and offers great exercise and amazing views once you get to the top, but is definitely challenging.  You can get to the top from both Canyon trail and Cholla trail and start early in the morning if you can!
Phoenix Art Museum
Did you know the Phoenix Art Museum has free admission to guests on Wednesdays from 3-9pm, on First Fridays from 6-10pm and 2nd Saturday of each month from 10-5pm.  Amazing works of art (over 18,000).  Check their website for special exhibits and events.
DBG is the largest botanical garden in the SouthWest and a must-see.  Some must-see's include the Desert Terrace Garden, the Center for Desert Living Trail, the Harriet K. Maxwell Desert Wildflower Loop.
Discover the region's American Indian culture through history and art. Free admission is 6 p.m.–10 p.m. every first Friday of the month (except March), and the fourth Sunday of the month 11 a.m.–5 p.m., June through September.
Kids up to age 10 can crawl, play and create at this imaginative museum for free from 5 p.m.–9 p.m. the first Friday of the month.
Did I miss one of your favorites?  Let me know!
What is your favorite free thing to do in Phoenix?