Interior design is constantly evolving—including kitchen design. But what is that evolution going to look like in 2020?
A recent article on Forbes.com interviewed experts and outlined the trends they expect will be all the rage in kitchen design in 2020. Some of this year's most anticipated kitchen design trends include:
Hidden cabinetry and appliances. The "hidden" trend is predicted to be huge in the upcoming year, with cabinetry and appliances taking on a less obvious appearance, with flat panels and hidden hardware, more seamlessly blending in with the rest of the kitchen designs.
Floating shelves and glass-front cabinets. Not everything is going to be hidden in 2020! Expect floating shelves and glass-front cabinets, which open up the room and create a more spacious feel, to be a major feature in on-trend kitchens.
Quartz and porcelain countertops. Looks like granite's time as the go-to countertop material is coming to an end. Design-forward kitchen designers are favoring quartz and porcelain countertops for their 2020 designs.
What does this mean for you? If you're thinking about selling your home, it's important to keep your finger on the pulse of what's new and on-trend in the world of kitchen design—and make sure the design details in your kitchen align with what buyers are looking for.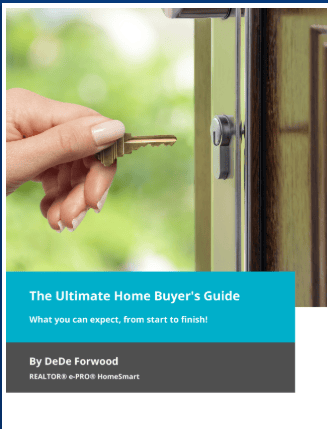 Want to find the home of your dreams?
And also get it at the best price possible? Then download your free copy of this guide: The Ultimate Home Buyer's Guide
SEND IT TO ME