Thinking about listing and selling your home on your own? You might want to think again.
According to the 2018 Profile of Home Buyers and Sellers from the National Association of Realtors, FSBOs (for sale by owners) only made up 7% of home sales in 2018. And for good reason! Not only can selling your home without the help of an agent cost you time, energy, and frustration throughout the process—but it can also cost you serious cash. In 2018, FSBO homes sold for a median of $200,000, a whopping $64,000 less than agent-sold homes.
The Takeaway
If you're thinking about selling your home on your own, you may want to reconsider. Working with an agent will make the process of selling your home easier, faster, and more lucrative. So do yourself a favor and get in touch with an agent today (hopefully me!)
Learn 20+ secrets to help you sell your house on your own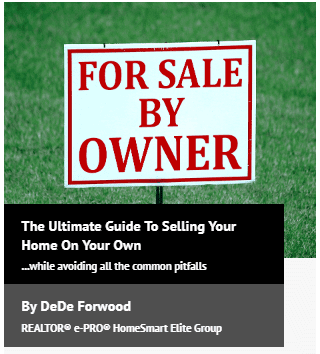 In this crash course, The Ultimate Guide To Selling Your Home On Your Own, you'll learn insider insights into the process of selling a house that even a lot of agents don't think about or know. And if they do, they're probably not going to share them with you.