If you're needing some fun filled activities for those longgggg summer days, I've put together the ultimate guide of Phoenix-area water parks!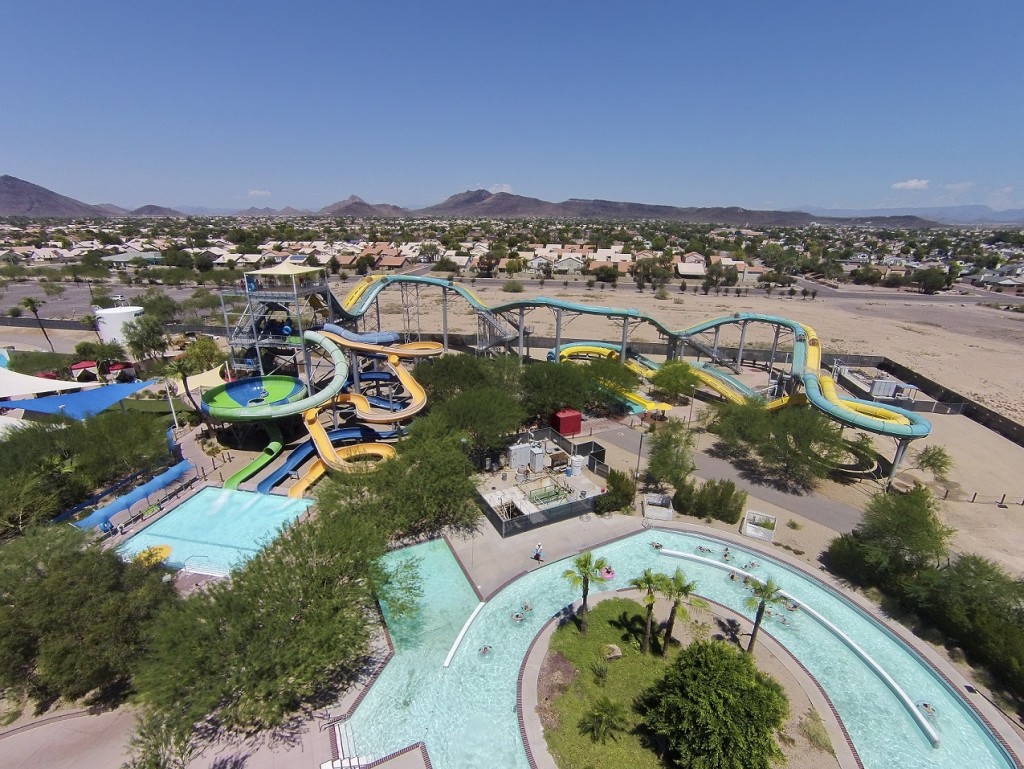 There's a junior area, a playground, a wave pool, a roaring river and some awesome waterslide thrill rides. They also have special events such as dive-in movies, fireworks and events.
They are having a Memorial Day weekend sale. Find out more here:

4243 W. Pinnacle Peak Road, Glendale, Arizona 85310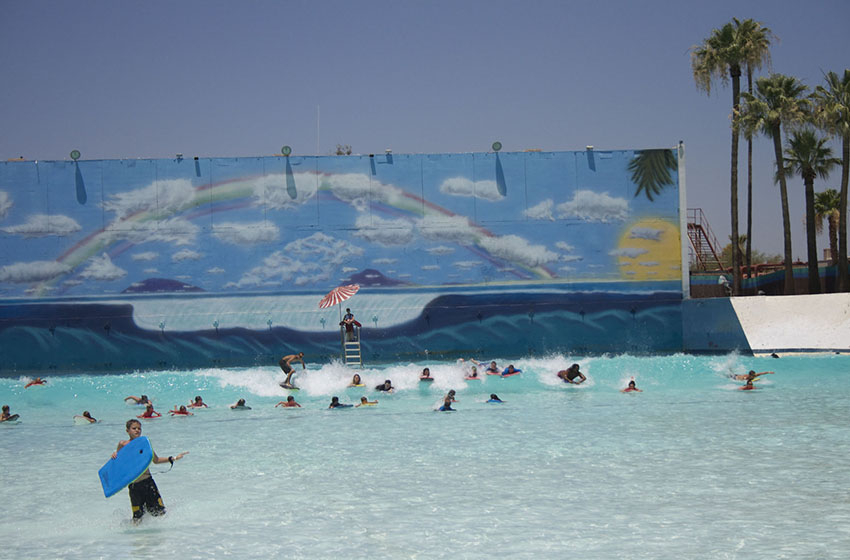 Big Surf has no lazy river, but it's wave pool is epic! One of the largest in the US! I believe it has 2.5 Million gallons of water. You can rent rafts and boogie boards ans sufboards. Black hole is the local adrenaline rush. Lots of slides and attractions. Check out the zip line from one side of the wave pool to the other! 1500 N McClintock Drive, Tempe, AZ 85281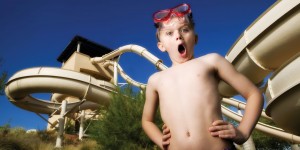 This waterpark is located in the Arizona Grand Resort and is open to room guests only (a room's resort fee comes with wifi and 4 wristbands, so you can bring guests if you have enough wristbands left!). Great for a Staycation!
This has the waterpark, wave pool, roadrunner slide has a 51 foot drop! There's a river ride with spray jets.
Arizona Grand Resort
8000 Arizona Grand Pkwy, Phoenix, AZ 85044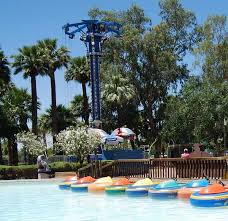 Perfect for little kids, up to about age 10, this is a GREAT downtown cool off!
If you want to cool down, get drenched, soaked or splashed pack up the kids and come on over! Specifically designed for younger children, Splash Zone features Flower Showers, Water Mushrooms and a Dumping Bucket. Be sure to bring your swimsuit!
Splash Band $5 or All-Day Park Pass. Children under 1 FREE with a paying adult. Adults FREE with paying child up to age 10! Ride Restrictions: Children in diapers need swimmer pants. Footwear required in park and for splash zone.
1202 W Encanto Blvd, Phoenix, AZ 85007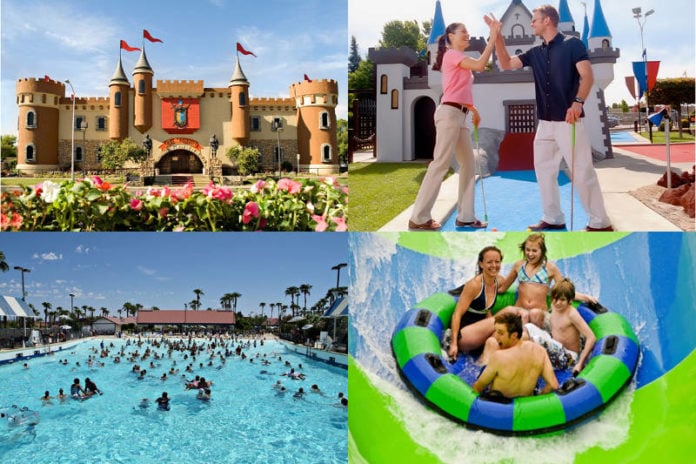 There's a wave pool, 3 adrenaline rides, a sidewinder, zero depth play area and lily pads. Visit site here: